These aluminum wallets are a top seller at the boutique and our outside shows.  The reason they are so popular is that they have become a necessity.  
     Unfortunately, our identities are vulnerable when we store our credit cards in a fabric or leather wallet.  These snap shut hard wallets are built to block the technology that thieves use to scan our cards right in our purse or pocket.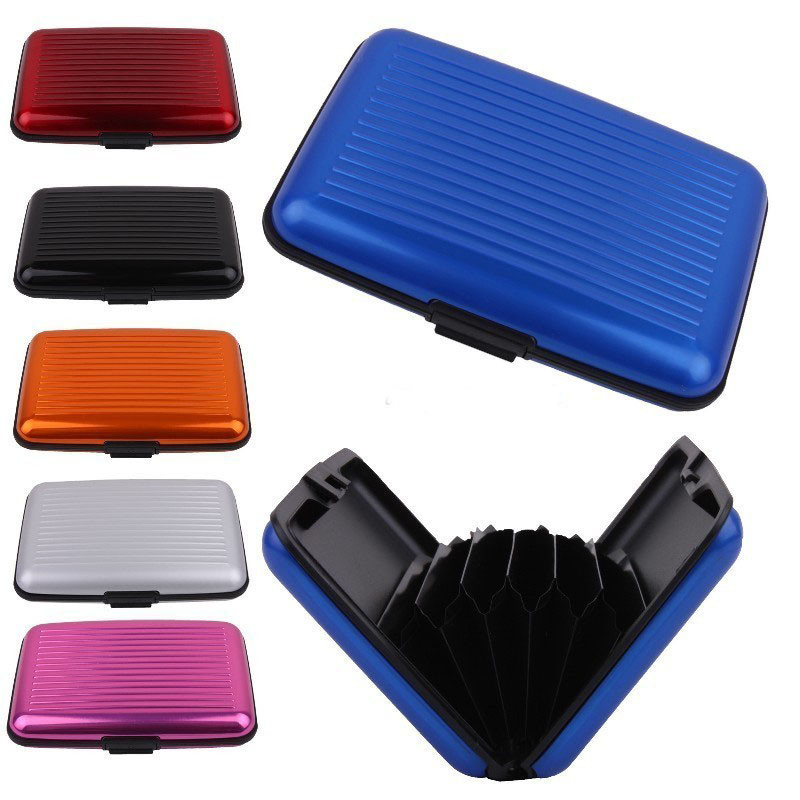 RFID chips can be found in most credit cards and public transport tickets. The RFID chip in the card emits radio transmissions that make them easy to use, but this also means that they can be read or downloaded by thieves using a hand-held RFID reader from up to 3m away.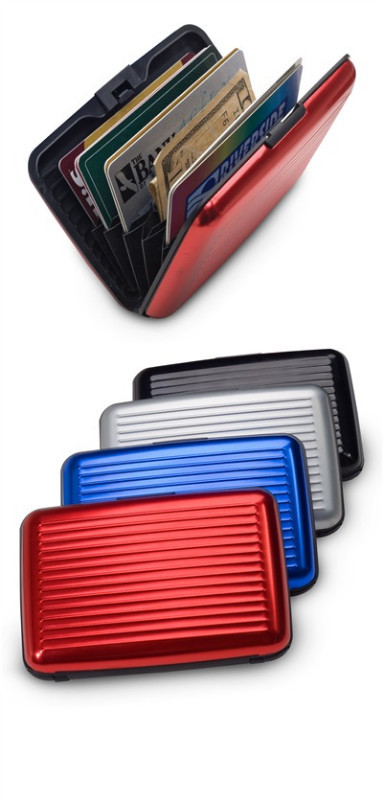 Features: 
Click-button to easily close and open the expandable pockets


Pockets made of durable, resistant PVC

Holds up to 14 credit cards

Weighs 110 grams each

Made from aluminium alloy allowing it to protect your card's magnetic strips from damage and keeps cards with RFID chips safe by blocking their signals from scanners – protecting you against identity theft

Hard exterior makes it unique and keeps your cash and credit cards always protected

Water resistant so that the contents stay dry even if you spill water

Easy-touch latch allows for quick access and its accordion design makes getting your cards out easy

This wallet is the sleek, lightweight, ultra slim version that keeps your life together

This stylish RFID blocking Credit Card wallet is perfect for both men and women. It has seven expandable pockets to fit up to 14  cards. This modern looking hard-case wallet protects your cards from demagnetization while its functional design allows easy access to each card. It's easy to find in a purse and fits perfectly into men's pockets.

  Our stock of colors and patterns changes frequently so be sure to request the specific color or pattern when you place your order.  We may have colors or patterns not shown here so if you don't see what you are looking for ... ASK!


"Identity theft is a serious crime that affects millions of Americans each year" warns Federal Reserve Chairman Ben Bernanke, himself a victim of recent identity theft, in The Wall Street Journal, Aug. 28, 2009.